Java-Futurism is an aesthetic-anthropological research project that follows the ongoing decolonisation of sound art, noise, and experimental music from the perspective of Indonesia. Java-Futurism is a term coined by Lintang Radittya, an instrument-builder and noise musician  from Yogyakarta. Lintang is a collaborator of the project and one of our sources of "ethnographic theory".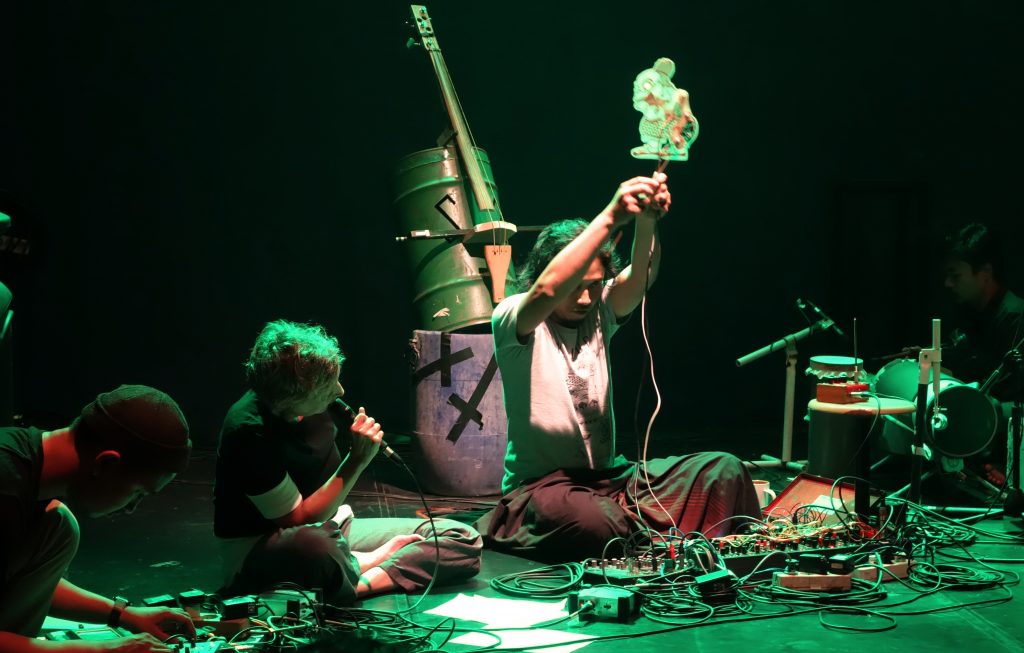 Working ethnographically at the intersection of musicology, performance studies, and anthropology, we trace the artistic and curatorial decentering of the Western aesthetic tradition as sound artists, noise musicians, and experimental instrument-builders from the Global South – aided by critical European festival curators – have burst onto the global scene, challenging the aesthetic genre of experimental music and the Western bias in art history.
Noise and experimental music in Indonesia – a place in which few people experience noise as a problem – is a genre-breaking and raucous phenomenon produced through vibrant forms of experimentation that defy classificatory boundaries. In Indonesian noise and experimental music, past and future, politics and aesthetics, creativity and possession, mysticism and technology melt together in new energetic ways that destabilise conventional histories of both art and politics, and open up to the possibilities of a decolonial aesthetics which in recent years has begun to capture the imagination of curators and audiences at European music festivals.

Across Indonesian urban centers, the experimental music and noise artists, for their part, are also social activists who are imagining new political, social, and aesthetic futures on the basis of a Javanese past that might never have been. Welcome to the futures of Java.
Java-Futurism runs from 2020 to 2024. It is conducted by Sanne Krogh Groth, a music historian from Lund University, and Nils Bubandt, an anthropologist from Aarhus University.
We gratefully acknowledge the financial support from the Swedish Research Council as well as the moral support from friends and collaborators in Indonesian noise and experimental music. Java-Futurism is very much a study with (and not of) them.